MISSION
As a global community of Child Champions, we advocate for children in hard places and provide holistic care so they have hope and thrive.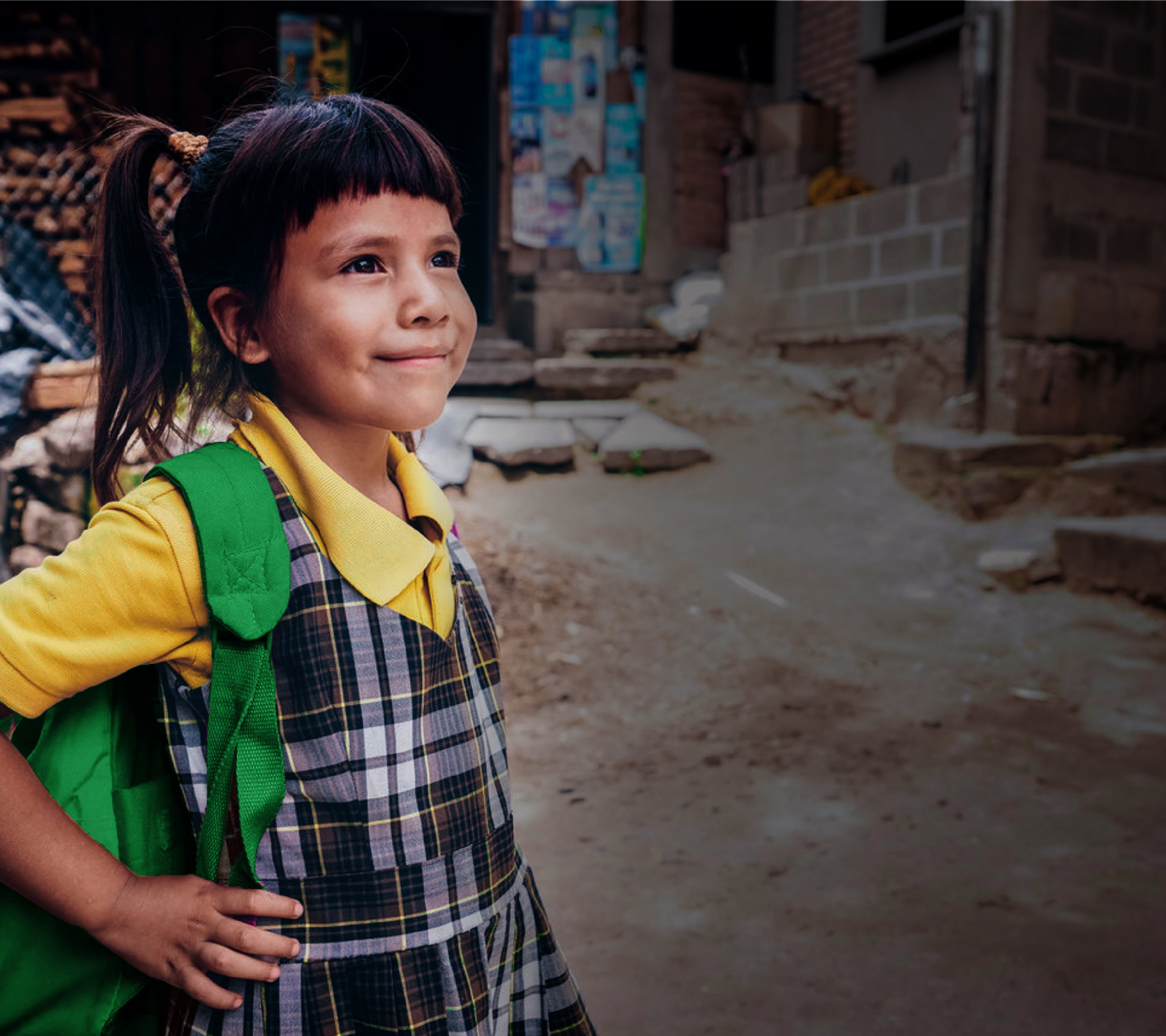 VISION
We see a world where every child in poverty has a champion — someone who loves them and supports them as they overcome adversity. Someone who believes in them, listens to them, and challenges them to persevere. Uplifted by Child Champions, we see children thriving, filled with hope, strong in faith and equipped to make the world better – from the renewal of local communities to the eradication of global poverty.
VALUES
TRUTH
Lasting transformation of a child comes through truth and hope in God. We believe Scripture is the Truth, the infallible Word of God. This is the foundation of our values, purpose and actions.
CHILD-CENTERED
God has a plan and purpose for each child. We focus on children as individuals and encourage their dreams and aspirations through life-changing child development. Our decisions and actions are guided by the best interest of the child.
THE POWER OF ONE
We believe in the power of ONE person to change the world for ONE child. By connecting a sponsor and child, both lives are positively impacted. Ultimately, one child can make a difference in their family, community and generation.
LOVE
Through love we show value to a child. Love requires us to live outside ourselves and give sacrificially. It is our motivation in everything we do.
INTEGRITY
Above all else, we are accountable to God. We are committed to being honest and transparent in our conduct. We continually strive to attain the highest standards of quality in all aspects of work and ministry, as we bring real hope to children in poverty.
COMMUNITY
We believe in the power of unity — shared purpose. We actively seek opportunities to impact children through church and other ministry partnerships at local, national, and international levels.
Dear Sponsor, I know you are very far from me, but you are always close to my heart. I am happy that God has joined our paths. I no longer feel alone. — ANTONY
TODAY
OneChild works in 14 poverty-stricken countries in the world, bringing hope, truth, life, love, and mercy to over 40,000 children through child sponsorship. To God be the glory!
We are accountable to the children we serve AND to our donors.
Our accountability to our donors is one of our highest priorities. Our goal is to use the funds entrusted to us as wise stewards. To do this requires continued monitoring of our fund distribution. OneChild is also a member in good standing with the Evangelical Council for Financial Accountability (ECFA)